Social Research
Having worked alongside police forces, councils and other public sector services, we can offer experience and expertise in the field of social research.
Police Research
For over 15 years, Swift Research has worked closely with police forces throughout the country providing ongoing police satisfaction surveys, public perception interviews and ad hoc research.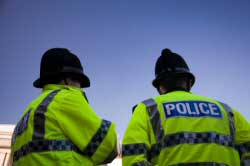 We currently complete telephone interviews on a monthly basis for a number of different forces nationwide. The information gathered by Swift Research is used by police forces to help them address issues raised and enhance the service they provide to the public.
Given the nature of the work involved, we already have the infrastructure in place to provide the necessary security and quality checks to meet Home Office guidelines. We understand that calls of this type must be handled with the utmost sensitivity and all our telephone researchers are provided with specific training in this area.
Aside from our ongoing police projects, we are also happy to fulfil any ad hoc requests.
Public Sector Research
We have a vast experience of supplying research to other public sector bodies and have worked with city councils, educational institutes and the NHS. Our vast array of public sector research has included projects ranging from interviews of 5,000 school children to 20,000 council employees, when respondents were given the opportunity to choose from web, phone or postal surveys.
Whether it is face-to-face interviews with young children, confidential police questionnaires or the flexibility of mixed-methodology surveys, at Swift Research we have the necessary skills, training and experience to provide high-quality research to meet all your social research needs.